New! ONE-KEY™ Quiz: Test Your App Knowledge
[ad_1]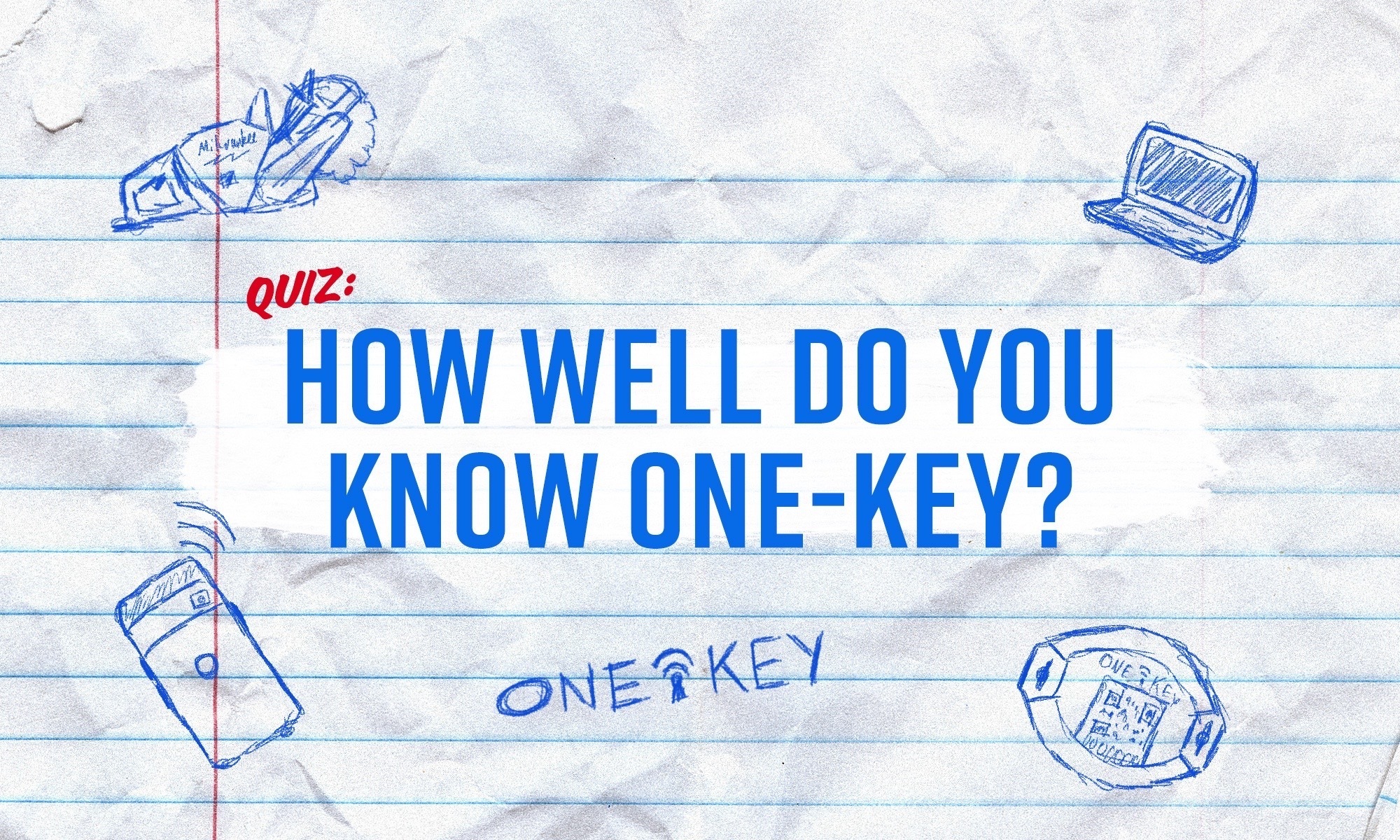 This just in: You can now test how well you know the ONE-KEY™ app, get a refresher on inventory management best practices (here's a freebee: clean, consistent data entry makes finding items and managing inventory easier later), and share your results with your coworkers. 

There are 3 results you can get when taking this quiz, so be sure to report back to the team with where you stand:  
Enterprise Elite 

 

Tool Titan 

 

Inventory Apprentice 

 
What's more, you might encourage the rest of the team to take the quiz so that you're able to level set and improve your organization's overall knowledge about app functionality, as well as any misconceptions that may need busting.

Background: Why Did We Make a Quiz?
About a year ago, we authored an article highlighting some of the most common misconceptions about the One-Key app, as well as some underutilized features many end users hadn't known even existed. This article was the culmination of an interview with our support rep, who works with end users on a day-to-day basis and has noticed trends. 
As a result of this article, we realized that we could do a better job educating about the app and how it works. What soon followed were several new initiatives. These have included a brand-new user activation email series — aimed at educating unacquainted users, helping them get started in the app, as well as get the most out of its features. It's also resulted in new support content, as well as added content types, like the quiz you're reading about now!  
In addition to getting quiz results, quiz takers will receive context on why, for example, incorrect answers are incorrect; the quiz provides links (in context) to the relevant resources pertinent to any incorrect answer where they can get education and training on app functionality. 
Subscribe So You Don't Miss an Update! 
We hope you enjoy content like this! We encourage you to subscribe to our blog. That way, you won't miss a beat as we plan future interactive content pieces, including additional quizzes and more (we don't want to give too much away!); as well as news updates related to our app, our company, and our industry at large; thought-provoking blog pieces; and much, much more! 
We send out a monthly newsletter, so you'll be the first to hear about it when we post new content each month, and you'll also be notified about anything related to the app (app outages, planned maintenance, etc.). 


[ad_2]

Source link