Meet The Real Estate Tech Entrepreneur: Michael Wisnefski from MaterialsXchange
[ad_1]

This week, we interviewed Michael Wisnefski of MaterialsXchange.
Let's get to it!
Who are you and what do you do?
My name is Mike Wisnefski. I am one of the founders and the CEO of MaterialsXchange (MX), the digital marketplace for lumber. I am a husband, a father of two awesome teenagers, and an avid fly fisherman. I work hard so that I can also play hard.
What problem does your product/service solve?
Materialsxchange makes it easy to buy and sell lumber by solving the problem of poor market price transparency and restricted access to trading partners. MX is built on a technology platform that creates a growing digital network of users (both buyers and sellers). The status quo thrives on murky communications via the traditional supply chain, and MX is disrupting that game with open access to the marketplace and efficient data flow.
What are you most excited about right now?
I am excited to be changing the way things have always been done in the lumber industry. Being the middle of five children, I grew up vying for the things that mattered most to me, so it thrills me to go against the norm by bringing efficiency to the market. It's exciting to have positive feedback from our Users and the hundreds of viewers of our live stream shows; we offer vital data and information to their decision-making.
What's next for you?
Our technology is built to be scalable so after lumber, MaterialsXchange will list another building material like rebar or biomass.
On a personal note, once I retire from MX, I foresee a future filled with fly fishing—both just for myself and guiding others on my favorite rivers.
What's a cause you're passionate about and why?
I learned so many life lessons from team sports. Working together for a common goal helps shape children's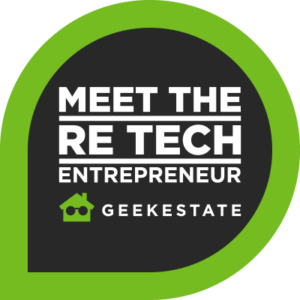 futures, but not everyone can afford the equipment that goes along with those sports. Improving access to sports equipment is a priority that helps get kids out there and playing more. I am passionate about donating used sporting goods to provide an opportunity for young people to engage in various sports that require specialized equipment.
Thanks to Mike for sharing his story. If you'd like to connect, find him on LinkedIn find him on LinkedIn here.
We're constantly looking for great real estate tech entrepreneurs to feature. If that's you, please read this post — then drop us a line (Community @ geekestate dot com).
[ad_2]

Source link