Construction Industry News 2022: June Recap   
[ad_1]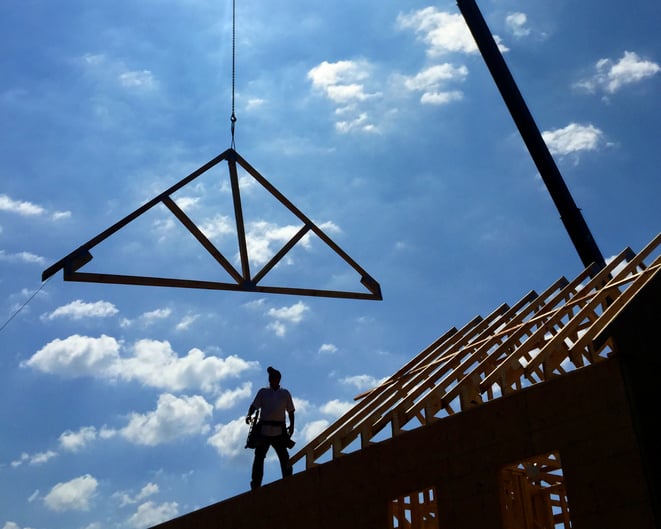 Keeping up to date on the latest news isn't just about locking down your small-talk game in time for the next trade show or industry conference. Construction is a kinetic business, and you're going to need every edge you can get to stay ahead of the competition. 
It's no secret that the industry remains vexed by labor shortages and supply chain snarls, as we reported in our last news roundup in February. By now, all of this is nothing new, and with no end in sight, stories about inflation and logistical logjams have receded–for the time being–into the fuzzy backdrop of Stuff We've All Gotten Used To during the COVID-19 pandemic.  
So, what is new in the world of construction? If you're looking to learn something you don't already know, then you've come to the right place. Here's a quick summary of the top five construction news stories and developing trends that we think you may not have heard of, but would be wise to take a look at as you plot out your course into the summer of 2022. 
Construction outlook sunny
This may come as a bit of a surprise given the negative effects of the ongoing pandemic and how much bad news there is every day, but the construction industry has been performing quite well this year, and is expected to continue growing.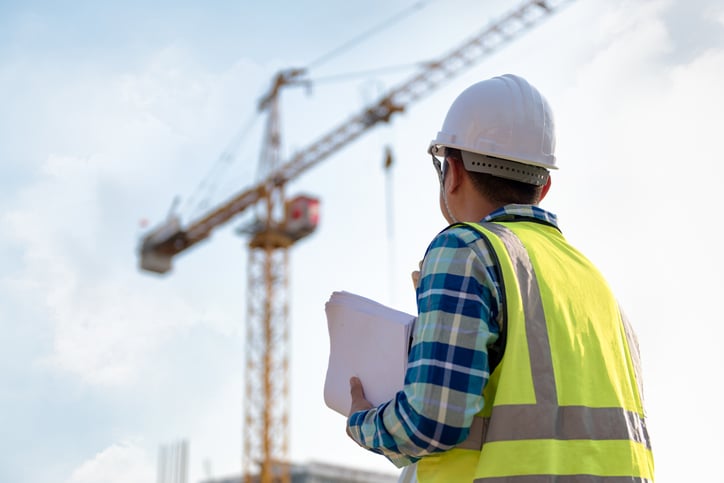 According to a report released in May by Dodge Data & Analytics, total construction was 6% higher in the first four months of 2022 in comparison to the same timeframe in 2021. Every sector has experienced growth, with non-residential building starts up 19% and residential starts up 3%.   
The numbers look even better when looking at the year-long timeframe between April 2021 and April 2022. Within that 12-month period, total construction starts were up by 12% compared to where it sat in 2021, with non-residential starts up 24% and residential starts up 11%.  
"The construction sector is seemingly shrugging off the fear of higher interest rates and a potential recession," said Richard Branch, chief economist for Dodge Construction Network. "Many building sectors have made the turn from weakness to recovery as underlying economic growth and hiring are solid. With the pipeline of projects in planning continuing to expand, this trend should continue in the months to come."  
Deloitte has issued its own assessment that echoes some of Branch's conclusions. For its part, Deloitte attributes the construction's upswing over the past several months to a number of factors, including the economic boost from the $1.2 trillion Infrastructure Investment and Jobs Act and the industry's slow but growing embrace of digital technologies (such as Milwaukee®'s state-of-the-art and free-to-use ONE-KEY™ tool tracking and inventory management platform). 
Branch expects construction to continue trending upward for the rest of the year, although he cautioned that his projections are based on a number of assumptions; namely that COVID-19, the war in Ukraine, and the probability of an economic crash will not substantially worsen over the next several months.  
For more information on what's driving growth in construction, check out the following resources: 
Lumber prices falling
The ever-climbing price of wood has been one of the few constants during the ongoing COVID-19 pandemic, but the lumber market has begun to fall back down to earth in dramatic fashion, making this summer a primetime to purchase. 
The price of lumber has skyrocketed over the last several years, even reaching as high as $1,500 per thousand board foot in late May of last year. But as of this writing, lumber futures for July (that's the price of wood that traders have agreed to for later this summer) sat at about $695 per thousand board feet, which is down more than 50% from another high this March. According to the Wall Street Journal and Axios, this massive price plunge can be attributed to a number of factors, including: 
Despite the recent plummet in lumber prices, they continue to remain well above pre-pandemic levels, which floated around $400 per thousand board feet. Still, for those with a big lumber intensive project on the horizon, the next few months may be the time to strike while the prices are relatively low. 
For more information on the falling price of lumber, check out the following articles: 
Unions make construction safer, more efficient
Labor unions have been in the headlines a lot lately as workers at major companies like Amazon, Starbucks, and REI have successfully organized to improve their workplace conditions. There is, however, another big story about unions that hasn't gotten as much attention, which is that construction is safer and more efficient when workers are unionized. 
A late May article published by Business Insider highlights some compelling data about the positive impact of unions on the construction industry. The grist of the story comes from an eye-opening survey of 2,000 U.S. construction firms conducted between 2018 and 2021 by the Illinois Economic Policy Institute (ILEPI) and the Project for Middle Class Renewal (PMCR). In drawing their conclusions, the researchers involved in the study also analyzed a series of surveys from the Associated General Contractors of America. 
Here are some key takeaways:  
Unionized workforces are safer:

Union jobsites nationwide are 19% less likely to have an OSHA violation and have 34% fewer violations per inspection. 

 

Union workforces are more robust

: Non-union construction firms are 16% more likely to experience difficulty filling open positions than unionized firms.

 

Union workforces are more efficient

: Non-union construction firms are 21% more likely to experience project delays because of worker shortages. 



The positive impact of unions on workplace safety is no trivial matter. As one of the most dangerous occupations in the nation, safety is the number one priority in construction. More than any tool or equipment, people are by far the most critical resource, and must be protected at all costs. Speaking of, workplace deaths and injuries cost construction firms tens of billions of dollars every year and are a major cause of project delays. 
Unions can be a sensitive subject depending on who's at the table. Yet there's plenty of independent research over the years that point to the benefits that unions bring not only to workers, but the companies they work for. What's more, construction has a long and storied history when it comes to labor unions. 
Numbers have been on the steep decline for the last several decades, but construction has managed to maintain a relatively steady–albeit low–level of union membership in recent years. According to the Bureau of Labor Statistics, the number of unionized construction companies has held at about 12.6% since 2019, while most other industries have fluctuated between 10.8 and 10.3% within the same timeframe.   
For more information on how unions can increase safety and boost efficiency, check out these resources: 
Prepare now for new climate change rules
Industry leaders would be wise to begin preparing now to step up their climate change strategy and sustainability practices.   
As part of a new set of rules proposed in March, the Security Exchange Commision (SEC) may soon require real-estate developers and construction companies to file prior disclosures of the greenhouse gas emissions associated with their projects, as well as what measures they plan to take to curb emissions. 
The SEC proposal is indicative of a marked societal shift that's occurring as heavy industries like construction have awakened in recent years to the substantial role they have to play in our shared global struggle against the crescendoing effects of climate change. Construction is one of the world's largest contributors to climate change, consuming roughly 36% of the planet's fossil fuels and generating nearly 40% of total carbon dioxide emissions.  
"Today, investors representing literally tens of trillions of dollars support climate-related disclosures," said SEC Chair Gary Gensler, "because they recognize that climate risks can pose significant financial risks to companies, and investors need reliable information about climate risks to make informed investment decisions." 
As big of a change as this represents, the SEC's proposal is not the first of its kind. Other governmental bodies in other nations have enacted similar climate related measures, including both the Sustainable Finance Disclosure Regulation (SFDR) and the Corporate Sustainability Reporting Directive (CSRD), which were implemented in the European Union in 2021. 
For more information on the climate related changes that may soon be coming to the construction industry, check out the following resources:  
Highway work-zone accidents trending upward
Injuries of highway construction workers are disturbingly on the rise, a recent survey conducted by the AGC has revealed. In a 4% increase from 2021, 64% of the survey respondents reported that a motor vehicle had crashed into their highway work zone within the last year. 
"The men and women of the construction industry are frequently working just a few feet, and sometimes inches, away from speeding vehicles," said Ken Simonson, author of the AGC survey. "Drivers who are too often distracted, speeding and/or under-the-influence crash into those work zones, putting workers and themselves at risk of serious harm and death." 
Here are some more key takeaways from the AGC survey: 
18%

of the respondents reported that accidents on the highway resulted in an injury to a construction worker.

 

7%

reported that a construction worker was killed as a result of the accident.

 

32%

reported that an accident had occurred five or more times within the last year.

 

97%

reported that highways are just as, or even

more

dangerous than they were last year.

 
Highway-related accidents are a major cause of concern for both construction workers and drivers. Recently released federal data showed that 2021 saw the most vehicular fatalities in 17 years. If the trend holds, 2022 may end up eclipsing it.  
There are a number of steps that we can take to increase safety for highway construction workers, including heightened police presence at jobsites, stricter enforcement of existing laws, and–frankly–better driving. When asked what they believed was the major cause of danger, 81% of survey respondents blamed it on drivers using their phones behind the wheel. 
 For more information on the rise in highway-related construction accidents, check out the following resources: 
Bottom Line
To recap: Take advantage of the construction boom, buy lumber now while it's cheap, meditate on the reported benefits of unionized labor, prepare for new climate change rules, and double down on the safety of your workforce.  
Big picture: The only certainty in these tumultuous times is uncertainty. The world remains a volatile and rapidly changing place buffeted by a growing climate crisis, war, and the looming threat of an economic downturn. The construction industry may be performing well for now, but it needs to continue evolving. Industry leaders who are looking to the future would be wise to embrace digital technologies and more sustainable approaches to construction, while continuing to prioritize the health and wellbeing of the people who work tirelessly to get the job done.



[ad_2]

Source link